USANA Amphitheatre | West Valley City, Utah
It will be a Rock Fest October for Utah! 311 will be taking the "Live From The Ride" Tour in West Valley! Catch them at The USANA Amphitheater on Tuesday,5th October 2021. Witness them rock their ass off with the music industry's greatest artists, IRATION and IYA TERRA! It will be a crazy night with all sorts of addicting music jams. Having played more than 2,000 shows across 27 countries, 311 don't plan on stopping just yet! Beware of extreme music with a blend of rock, reggae, hip hop, and funk that may harm your sanity! Don't wait till the seats run out, BOOK YOUR TICKETS NOW!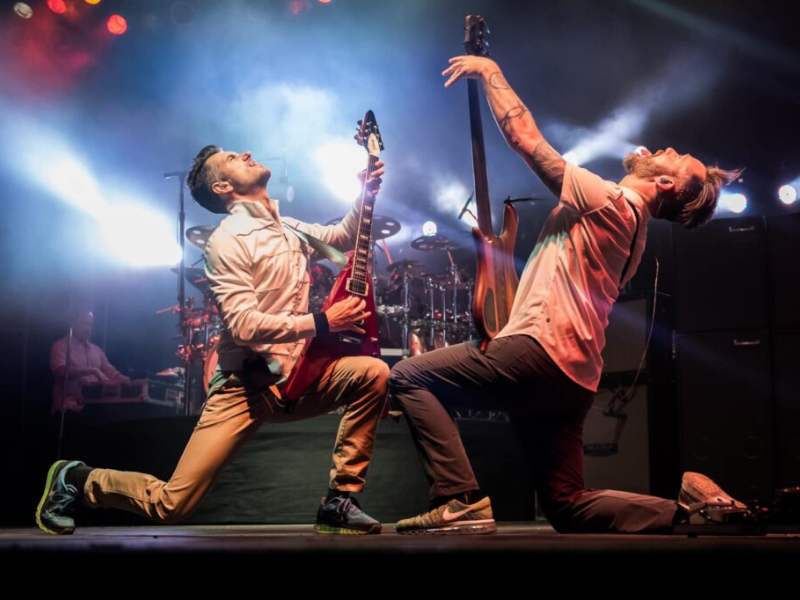 Are you seeing this? Yeah! They are totally back with a tour! Named "Live From The Ride", the 2021 tour marks the return of one of rock's most entertaining and dynamic live bands! The phenomenal rock band will give you a jaw-dropping, head-banging epical night! 311 is on the heels of its 30th anniversary as a band and will surely not disappoint. The American Rock group announced its return to the road with a 36-date, coast-to-coast trek!
Are you ready for more? We bet you are! The band has arranged the setlist with one of their radio hit songs "Amber"! "We're thrilled to get back on the road and feel that live-show energy that both the band and our fans have been craving," said 311's Nick Hexum. "The live streams have been great, but nothing compares to having our fans there in person rocking out with us. We know it's going to feel electric when we take the stage each night and see everyone celebrating the live experience!"
Expect a night exploding with a kinetic fusion of rap and rock! Their live shows will surely immerse the crowd with their hard banging, in-your-face full package performances that you will REMEMBER FOR THE REST OF YOUR EXISTENCE, we mean it! Reserve your seats now before they're gone.