USANA Amphitheatre | West Valley City, Utah
There's so much excitement at USANA Amphitheater as the LEGENDARY, UNMISSABLE, ULTIMATE THROWBACK RETURN! Foreigner is once again taking to the road and this time joined by Whitesnake for a full power, in your face live show of nothing but their biggest hits! Get ready for the main event on Wednesday 25th July 2018 – by booking your tickets today! With tours this huge, tickets never stay around for very long so whatever you do, don't wait for yours… grab the chance to see Foreigner ROCK!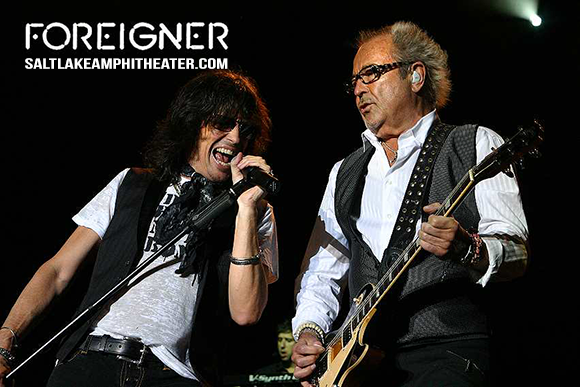 A massive band who have continued to smash the charts and tour the world, that's right we could only be talking about Foreigner! The band that has been led all through the years by English musician Mick Jones (former member of Nero and the Gladiators, Johnny Hallyday's band, Spooky Tooth and The Leslie West Band). With a move to New York, Jones took a change in the right direction and decided to pursue a career that would change rock and roll history. After meeting keyboardist Al Greenwood (who had just played with former Flash members Colin Carter and Mike Hough in a group called Storm), drummer Stan Williams and Louisiana bassist Jay Davis (later with Rod Stewart) – they all together begun to jam and develop friendship that would later become a long-standing group on the music scene.
After plenty of auditions to start with of about forty or fifty vocalists, the band decided on Lou Gramm and the rest is history! But at first the band started under an entirely different name, "Trigger" it was then that their demo was released and Atlantic Records would take notice of them and push them into the limelight! Foreigner was born properly in 1976, after plenty of hard work in rehearsals, they set out to record. And of course, their debut arrived in 1977 with their huge first album – it was a major success and gained them all of the recognition they were after with a whopping four million copies in the US alone. The album included the likes of their biggest singles; "Feels Like the First Time", "Cold as Ice" and "Long, Long Way from Home".