USANA Amphitheatre | West Valley City, Utah
Josh Groban & Sarah McLachlan comes to USANA Amphitheater on Saturday 20th August 2016
Seeing the names of operatic pop hottie Josh Groban and emotive songstress Sarah McLachlan up on a theatre marquee is absolutely a dream come true. Even the headliner performer Groban himself, is quick to admit that performing side by side with McLachlan was on his 'bucket list'. "It was pretty much a bucket list thing. Like, 'If you could ask anybody to come and join you on this tour, what do you think?' I just said to myself, 'Well, gosh, if Sarah might want to do it, we'd have a lot of fun and it'd be great. Our audiences both would have a great time. And [it would] give us a chance to blend our voices again.' [I'm] just so delighted she said yes to it. We're going to have a good summer.", says Groban. A good summer, or even the best summer ever is in store for you, should you grab this 'bucket-list-worthy' opportunity of seeing these two perform live right before your very eyes. The only thing left for you to do is book your tickets now!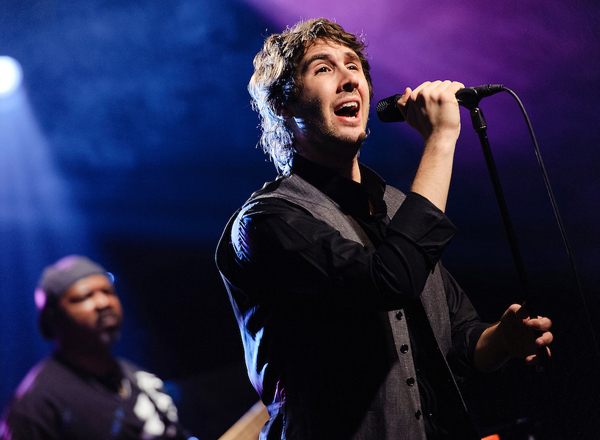 Josh Groban and Sarah McLachlan first paired up onstage in 2005 when they sang a duet version of McLachlan's 'Angel' at Live 8. Groban considers this one of his "favorite onstage memories". That momentous event is happening onstage again, not just for one song, but for a back-to-back concert.
Groban somehow started making audiences swoon and rave over his guest appearance on Ally McBeal. Soon afterwards, he became a worldwide phenomenon, selling over 25 million records worldwide and was certified as best-selling artist in the US in 2007. Not bad for a young talent who was first picked by David Foster as a rehearsal stand-in for Andrea Bocelli to rehearse a duet – 'The Prayer' with Celine Dion. Josh Groban's biggest singles inclue "You Raise Me Up", "To Where You Are", "For Always" with Lara Fabian, and "I'll Be Home for Christmas".
Sarah McLachlan's unique vocal range has indeed taken her places. This Canadian songstress from Halifax Nova Scotia is one of the most respected and influential artists in the adult contemporary genre. She solidified her global stature with the release of her 1997 album 'Surfacing' which is her highest selling and most awarded album to date. The album collected two Grammys: Best Female Pop Vocal Performance for "Building a Mystery" and Best Pop Instrumental Performance for "Last Dance". In addition, McLachlan also bagged 4 Juno awards for this album, which has sold over 16 million copies.