USANA Amphitheatre | Salt Lake City, Utah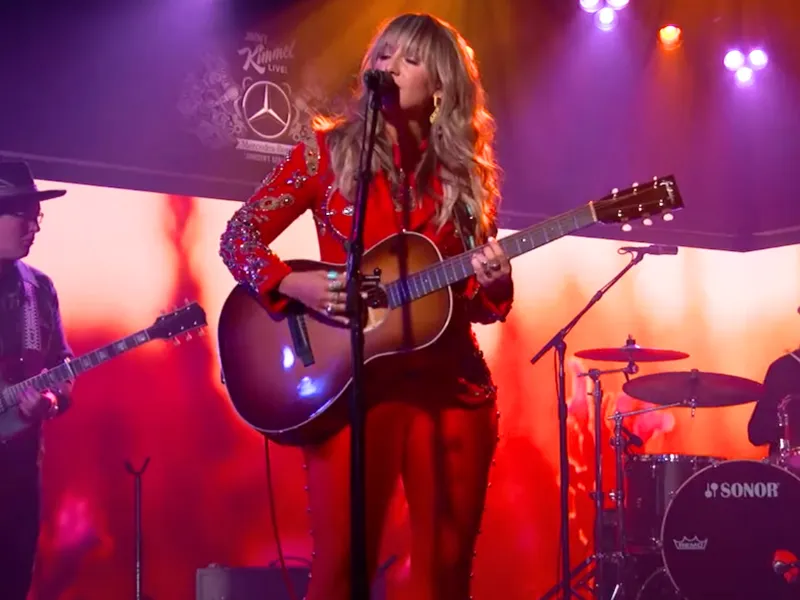 Look who's buzzing in Beehive city? Lainey Wilson is set to bring the state of Utah on notice with her national concert "Country's Cool Again Tour" as it makes its way to the gates of USANA Amphitheater, West VAlley, Utah on Friday, September 13, 2024. Along with one of the biggest names in the Country music industry Jackson Dean and Zach Top, fans will experience the best country-pop experience on the stage in a one night full of soulful and timeless performance. Lainey Wilson, known for her catchy melodies, versatility, musicality, and profound love for country music earned her name in the industry for making multiple awards and nominations in biggest Country music bodies in USA like Country Music Association and Academy of Country Music Awards. So don't miss the fun and make sure to turn the country music meter on the run as Lainey Wilson and the gang showers the Utah fans with rustic and authentic sounds. Mark the calendars and book your tickets now!
Friday the 13ths had never been this cool because Lainey Wilson, along with Jackson Dean and Zach Top is now on tour bound to USANA Amphitheatre, West Valley for their concert "Country's Cool Again Tour" on Friday, September 13, 2024. The 35+-date national tour will make its way to Utah to showcase the soulful and authentic country music as Lainey Wilson embraces the versatility and musicality of western vibe in front of the Utah country music enthusiasts.
Following her recent achievements as she leads the Country Music Awards on nominations with nine, and her acting debut in the hit american series "Yellowstone", the Louisiana pride is not yet done as she makes the country music industry on tracks by releasing her hit song Watermelon Moonshine that garnered titles in Billboard Country airplay chart. Through her love of country music, Lainey Wilson is now set to turn the recorded music into live performances for fans to enjoy the country.
"I have loved country music my entire life. It has taken a really long time but I finally do feel like country music is starting to love me back. It feels great to feel included and recognized. Something I don't think I'll ever get used to", Lainey Wilson said on how country music impacted her life enough to make it on this tour.
Performing as opening acts are two of the most prominent country singer-songwriters now Jackson Dean and Zach Top. Jackson Dean is known for his single "Don't Come Lookin" that earned him a full length debut titled "Greenbroke" and a concert. A traditionalist country singer in the form of Zach Top is a different breed as the 25-year old singer emits the 90's rodeo and jukebox medley and debuted his first single "Cold beer & Country Music". So, the country vibes will never lack as the concert is full of the country stars to bless the night.
"I'm bringing some country to a city near you in 2024 with my buddies Ian Munsick, Jackson Dean, and Zach Top", Lainey Wilson added for fans as they prepare for the national tour.
USANA Amphitheatre will house the "Country's Cool Again" concert. Combined with world's greatest entertainment, high-tech light and sounds, great staff, and 20,000 capacity for fans, a perfect setting for a perfect night of country vibe. Don't miss out and grab your tickets now!