USANA Amphitheatre | West Valley City, Utah
One metal band to rule them all, from the days of yore, and thought lost forever after that fateful day. But all was not lost, for once again the Cowboys Of Hell ride forth to bring you the very heaviest of groove metal. After more than 2 decades of silence, Pantera with special guests, Lamb of God come to F*** up your S*** at USANA Amphitheater on Tuesday, August 29th 2023. Grab some tickets and come re-live the height of 1995 metal one more time.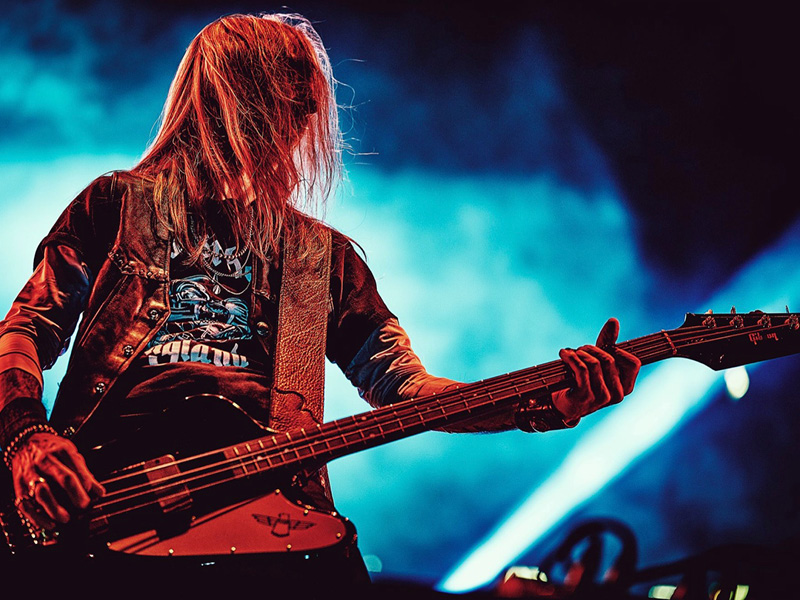 Pantera's reunion was always going to be divisive among fans because it couldn't feature founding members and brothers guitarist "Dimebag" Darrell Abbott and drummer Vinnie Paul Abbott, both of whom had died. The new lineup of the reformed band includes founding vocalist Phil Anselmo and veteran bassist Rex Brown, as well as Anthrax drummer Charlie Benante and longtime Ozzy Osbourne guitarist Zakk Wylde.
Pantera is credited (together with Testament, Sepultura, and Machine Head) for being part of the second wave of thrash metal movement from the late 1980s to the early-to-mid 1990s, in addition to developing and popularizing the groove metal subgenre. Pantera is widely recognized as one of the most popular and influential heavy metal bands in history, having sold over 20 million albums worldwide and receiving four Grammy nominations.
When asked about the band recording some new material, Sterling Winfield, who produced the band's ninth album, Reinventing the Steel, stated he would not "feel comfortable calling it Pantera", but added that the new lineup "could make some very badass music". He said, "I will say that it is entirely plausible, it is entirely possible, but at this point in time, I don't know that anybody's looking that far down the road. They've got a world tour to tackle, man, for the next two years, and they are gonna be busy doing that. Now, could it happen? Yes."