USANA Amphitheatre | West Valley City, Utah
Rock Hall inductee Sammy Hagar and the Circle hit the road for his Crazy Times tour this summer with George Thorogood & The Destroyers at USANA Amphitheater on Tuesday, August 30th, 2022. Hagar and the Circle, featuring Van Halen bassist Michael Anthony, Who drummer Jason Bonham, and Vic Johnson, Hagar's longtime guitar player, are hitting the road for the Crazy Times Tour, with Blues-rock group George Thorogood & The Destroyers opening for them. And you have to be there! Grab some tickets right now and get ready to Rock!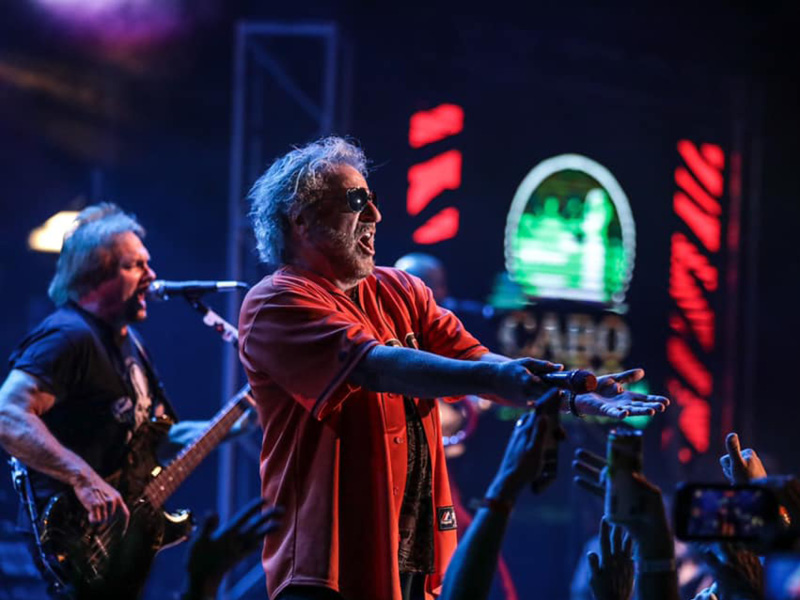 "A tour this size has been a long time coming, and it's definitely going to be worth the wait," Hagar said in a press release. "The Circle and I are super excited and ready to throw the party of the year with George Thorogood. We're going to take the music and party to a whole new level— 'Crazy Times' is an understatement."
Hagar and Circle bassist Michael Anthony were inducted into the Rock Hall in 2007 for their roles in classic rock group Van Halen, Sammy Hagar and the Circle is rounded out by drummer Jason Bonham and guitarist Vic Johnson. Sammy Hagar is known for hits like "I Can't Drive 55," "Your Love Is Driving Me Crazy," "There's Only One Way to Rock" and more.
The Crazy Time set list will include some of Hagar's solo music and some songs he performed with Van Halen and Montrose, Hagar fronted Van Halen from 1985 to 1996 in a statement Hagar said "With an ever-changing set list that draws from more than five decades of iconic rock anthems, fans will experience the excitement of live music with songs including, I Can't Drive 55, Right Now, There's Only One Way To Rock, Mas Tequila, Why Can't This Be Love, Heavy Metal, Your Love is Driving Me Crazy and many more." A Led Zeppelin song or two will be performed in the show as well, as Jason Bonham's dad was the famous Led Zep drummer John Bonham.