USANA Amphitheatre | West Valley City, Utah
Alrighty stupid heads, summer is almost here, and it is time to pull the surfboards out and get them waxed and ready! Then get yourself down to USANA Amphitheater on Sunday, July 9th 2023 for some warm up tunes to get you in the Summertime 2023 spirit with Slightly Stoopid, Sublime with Rome and Atmosphere! That's right, the official summertime tour is back again, and for the first time in many, many years, the legendary Slightly Stoopid and Sublime with Rome are playing back to back! Grab some tickets and come along for a show so packed with on-stage shenanigans you won't know which band is supposed to be up!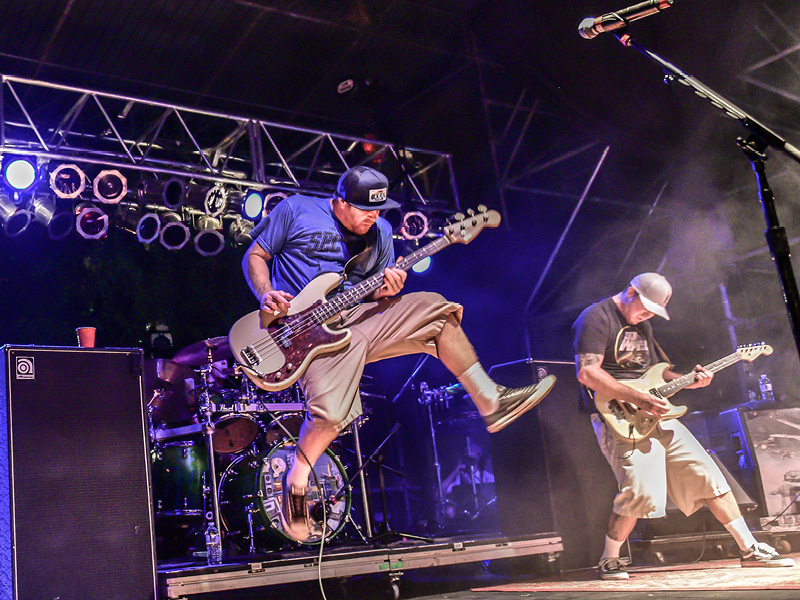 Slightly Stoopid, a band with roots in the Ocean Beach neighborhood of San Diego, California, released their most recent studio album, Everyday Life, Everyday People, in July 2018 to widespread critical acclaim. Included are appearances by UB40's Ali Campbell, Jurassic 5's Chali 2na, Alborosie, G. Love, Sly & Robbie, Don Carlos, and Yellowman, among others. The group also had promised new material for the year 2022, but I guess they got busy doing… surfing?
The band consists of multi-instrumentalists Kyle McDonald and Miles Doughty, drummer Ryan "Rymo" Moran, percussionist Oguer "OG" Ocon, saxophone Daniel "Dela" Delacruz, keyboardist Paul Wolstencroft, and trumpet and trombone player Andy Geib. Karl Denson of the Rolling Stones and Greyboy Allstars, Don Carlos, Chali 2na of Jurassic 5, and Rashawn Ross of Dave Matthews Band are just a few of the prominent guests they've had on stage in the past.
For both Slightly Stoopid and Sublime With Rome, there is a deep historical connection between both bands. When Sublime's original leader, the late Bradley Nowell, happened to hear Miles Doughty and Kyle McDonald practicing when they were still in high school, he immediately knew he had to record with them. When the members of Slightly Stoopid were still in high school, Nowell signed them to his company, Skunk Records. He also produced and made an appearance on the group's 1996 debut album, $lightly Stoopid.