USANA Amphitheatre | West Valley City, Utah
Get ready for the show of a LIFETIME, metalheads!! Slipknot are returning from their 1-year hiatus and really making a re-entrance with the Knotfest Roadshow; a metal mini-fest featuring support from metal giants Volbeat, Gojira and Behemoth!! This colossus of a concert hits the USANA Amphitheater on Thursday 1st August 2019!! Tickets are on sale now and likely to disappear in an instant, so don't delay – get yours QUICK!!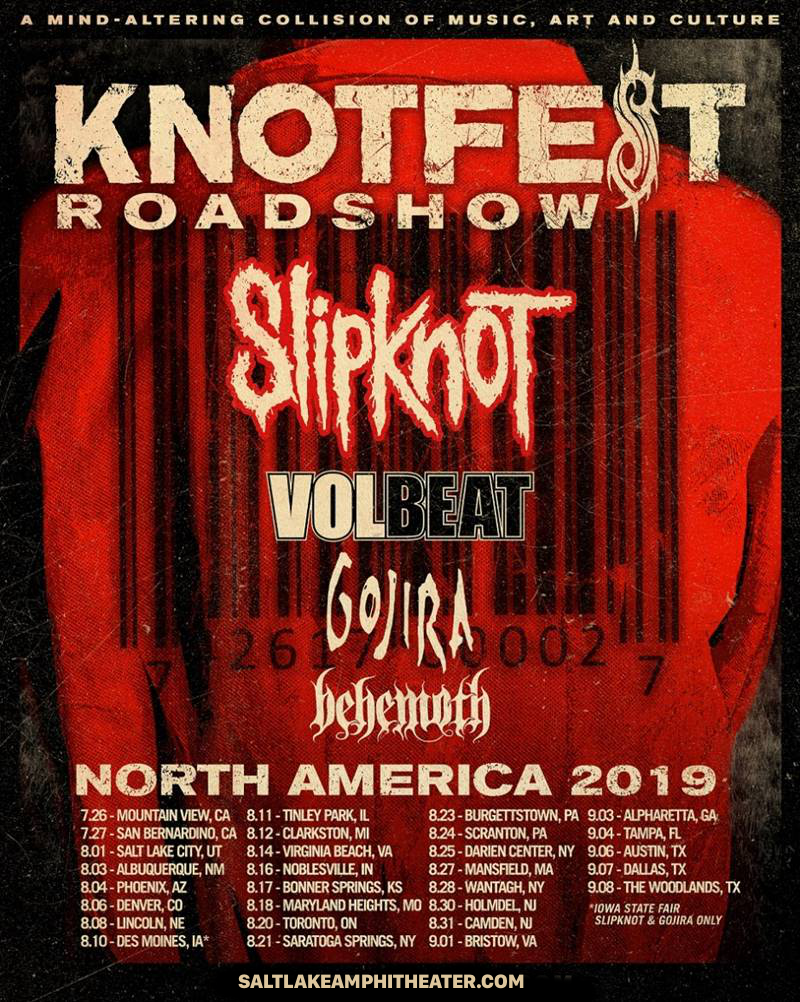 Since 1995, Slipknot have been changing the face of the metal scene, both literally, in terms of their unique stage personas and musically. Appropriately, the band have stated that their most recent single "All Out Life," is a song about longevity. According to frontman Corey Taylor, the single is "about all of us getting together and saying, 'You know what. Let's not talk about old. Let's not talk about new. Let's talk about what is. Let's talk about what's good, what's real, and get behind that and start embracing things that matter because there's history there and not just because it's the next best thing."
If anyone's shown they matter because of their history and staying power, it's sure as hell Slipknot! What are you waiting for?? Grab your tickets now and get ready to experience SLIPKNOT live!!