USANA Amphitheatre | West Valley City, Utah
After his successful world tour and selling out shows in the United Arab Emirates, Australia, Singapore, South Africa as well as other places, Sting, the legend is bringing his world tour to North American cities. The Grammy-winning musician's tour is appropriately titled "My Songs," and it will feature performances of many of his most well-known songs. This is the music that he made famous, both with the Police and on his own. The fall tour, featuring special guest Joe Sumner and an electric rock ensemble, promises to be an unforgettable evening and fan excitement is at fever pitch levels. The show at the USANA Amphitheater on Saturday, September 23, 2023, is sure to sell out, but you've come to the right place to get your tickets. Click the "GET TICKETS" button to purchase yours right now. It will be one of the most memorable times of your life.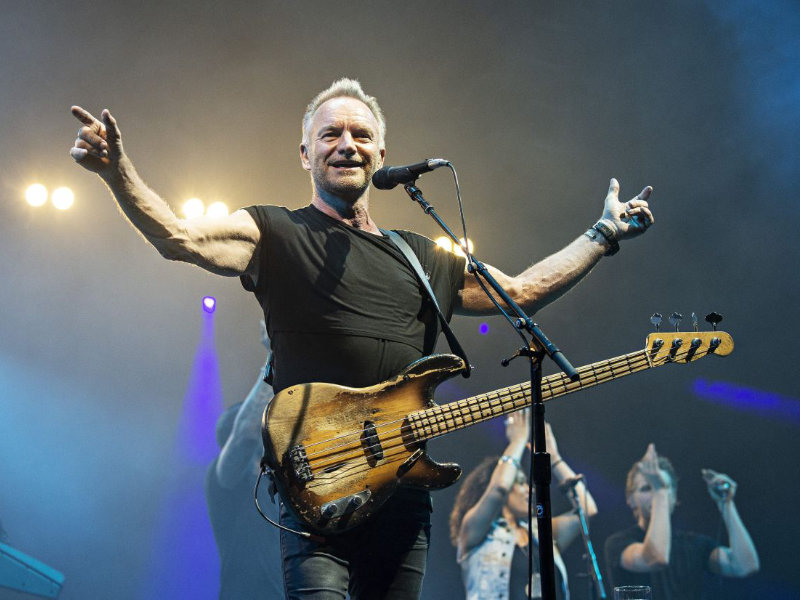 Ask anyone about Sting, and they will fire off a list of many of his huge hits, he is that popular. His extraordinary body of work as lead singer of the new wave rock band The Police (1977–1986) and as a solo artist (1985–present) has cemented his status as one of the greats to ever hold a guitar.
He has won numerous awards and accolades during his career with the Police and as a solo artist, including a Golden Globe, 17 Grammys, an Emmy, and three Brits. In addition to receiving a CBE from Queen Elizabeth II for his musical contributions, he was inducted into the Rock and Roll Hall of Fame in 2003 as a member of his former band.
He's worked with other legends like Dire Straits, Bryan Adams, Craig David, and Rod Stewart, and his records have sold over a hundred million copies, making him a global phenomenon and one of the best-selling artists of all time, which is not surprising when you look at his back catalog, which contains 15 albums just in his solo career alone.
His talents are undeniable, and his eclectic blend of jazz, new age, reggae, world beat, and classical music speaks for itself. It's easy to see why when you consider his chart toppers, which include such classics as "Every Breath You Take," "The Shape of My Heart," "Fields of Gold," "Desert Rose" "Shape of My Heart," and "Englishman in New York."
Here is an interesting fact: Sting, whose real name is Gordon Matthew Thomas Sumner, was given his nickname back in the day because he looked like a bee when he wore his beloved hooded jumper with black and yellow stripes.
This performance will look back at his incredible career and highlight the incredible music that helped him win multiple awards. Tickets to his shows are flying off the shelves, and no true fan would dare miss what is sure to be the best concert of the year, so don't waste any more time and click the "GET TICKETS" button to guarantee your spot.