USANA Amphitheatre | Salt Lake City, Utah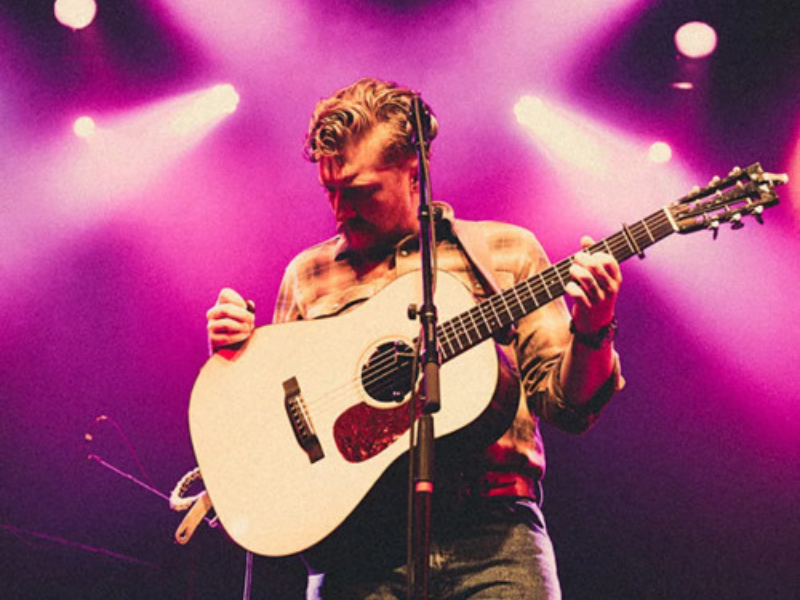 The country music legend Tyler Childers and his band The Food Stamps just unveiled an upcoming trek across Europe and North America. The upcoming "Mule Pull '24 Tour" has been a long time coming and fans have eagerly been waiting to get their chance to secure tickets. If you're one of those fans, it's your lucky day! We have everything you need to have the best time at the show.
Tyler Childers will land in Salt Lake City, Utah and will perform at the USANA Amphitheater on Tuesday, the 20th of August, 2024. Joining him for the show is the talented Shakey Graves! This night is going to be absolutely epic - you can't miss it. So, grab your tickets before they sell out! Whether you're coming to enjoy the show solo or with a group of friends, we got you covered. You may purchase yours by clicking 'GET TICKETS'. Be quick before the show sells out!
Tyler Childers' latest album - 'Rustin' in the Rain' - screams country music from the get-go. You can't miss it. Right from the catchy guitar riff that kicks things off, you know you're in for a country ride. His songs embrace the rough and rugged parts of his sound and his life, wearing them like a badge of honor. He's not afraid to joke about it either, singing lines like, "Blame it on my jeans/Caked in tenant farmin'," on the title track.
For Tyler, music has always been about hard work. But what's interesting about Rustin' in the Rain is that it's all about work itself. Take the track 'Percheron Mules,' for example. He's dreaming about rolling in the mud with a bunch of mules. And these mules, they pop up all over the album, even on the cover. They're not just animals; they're a symbol for the toil and effort that goes into relationships, as you'll hear in the moving ballad 'In Your Love.'
On the other hand, 'In Your Love' is an moving song with an incredible music video paired along with it. The story of the music video was crafted by Silas House, the Poet Laureate of Kentucky. The video's narrative was groundbreaking - and it speaks to multiple generations who have felt the same way.
Silas House shared in an interview with Rolling Stone, "He (Tyler) said he would like to have it be a gay love story, mainly because his first cousin who's like a brother to him is gay, and he wanted him to see himself in a country music video," he said. "When he said that, I just thought, 'So many other people have never seen themselves in a country music video. This would be pretty incredible, to have that kind of representation.'"
Tyler Childers' work is indeed beautiful. He uses his platform to send honest messages to his listeners, and he's not afraid to tackle topics which can still be considered taboo. When he arrives in Salt Lake City, you're bound to receive the same type of energy that Tyler Childers is known for. You better not miss out on your chance at catching him live! So, what are you waiting for? Go ahead and grab your tickets to the show right now!