USANA Amphitheatre | West Valley City, Utah
This September, prepare for hard-hitting heavy metal debauchery as hard rock and metalcore purveyors arrive in town! Grammy-nominated metal outfit Avenged Sevenfold are embarking on their first tour in over five years, and they're bringing along genre-defying rap metal icon Falling in Reverse! These two phenomenal acts will conquer North America by performing in 13 select cities! Lucky Utah fans will taste the bands' high-energy sets and epic moshpits as they stop by the USANA Amphitheater on Saturday 30th, September 2023! Fans can expect headliner Avenged Sevenfold to deliver the greatest hits from their career-spanning albums, including songs from their latest effort, Life is But a Dream…! If you're up for wild crowd surfing, wall of deaths, and monumental circle pits, this is the show for you! Hurry and score your tickets now to see these performers light up West Valley City, Utah, before they sell out!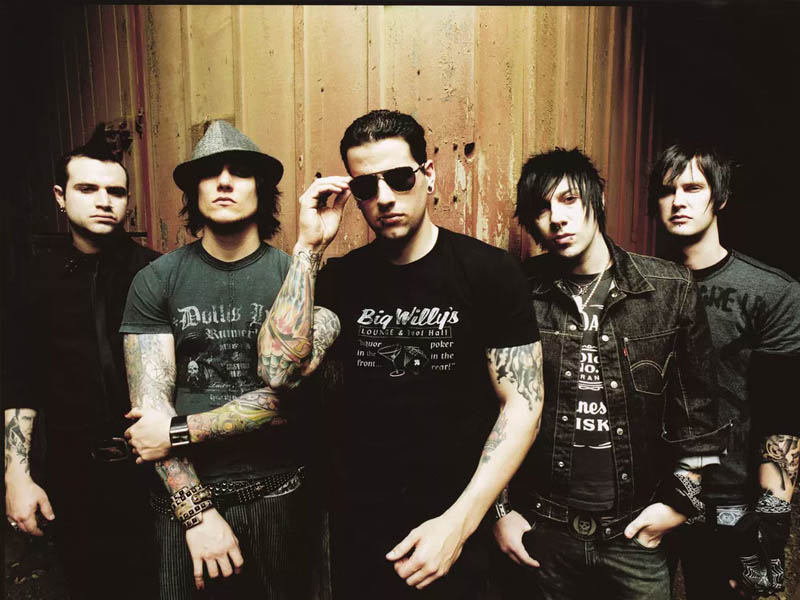 American metalcore band Avenged Sevenfold was founded during the early 2000s. It was the era of emerging melodic-core heavy metal acts and the rise of the New Wave of American Heavy Metal. During this time, the bands displayed complex and powerful drumming and endless melodies through their singing, guitar solos, and riffs. Avenged Sevenfold brought it all – courtesy of their remarkable singer, M Shadows, talented guitarists Synyster Gates and Zacky Vengeance, and out-of-this-world drummer, The Rev.
The band showcased a dynamic new sound with their debut album, Sound the Seventh Trumpet. Although, at this time, metalcore was still unheard of, the genre slowly rose due to the band's exemplary musicianship. In 2003, their sophomore effort, Waking the Fallen, broke into the mainstream charts. The album spawned the hit "Unholy Confessions," initially entered the Top Heatseekers and Independent Albums at numbers 15 and 12. But thanks to the band's eventual popularity, the album became a sleeper hit, peaking at number 10 on the Billboard 200 in 2014. In 2021, Waking the Fallen was recorded to have sold over one million copies, earning a platinum certification in the U.S.
In 2005, Avenged Sevenfold dropped their best-selling album, City of Evil. The third studio effort sold over 1.5 million copies thanks in part to epic heavy metal bangers, such as "Bat Country," "Beast and the Harlot," and "Seize the Day." "Bat Country" became the band's breakout single into the mainstream chart, peaking at number 2 on the Hot Mainstream Rock Tracks. The album demonstrated a more radio-friendly version of Avenged Sevenfold's previous work, but the music retained the band's signature sound minus vocal screamings. Instead, M. Shadows demonstrated a wide singing vocal range after working with vocal coach Ron Anderson for several months.
This 2023, the band released is set to release their latest effort, Life is But a Dream… The album has already been preceded by the lead single, "Nobody," which peaked at number 8 on the Mainstream Rock chart.
Avenged Sevenfold's show at the USANA Amphitheater will feature a special guest, Falling in Reverse. The band is from a newer generation of the metalcore era, and their music demonstrates all the necessary elements, plus a few other influences. Falling in Reverse is one of the few metal bands that brought back rapping, courtesy of singer-rapper Ronnie Radke. Last year, the band released their hit single, "Zombiefied, which peaked at number 16 on the Hot Rock and Alternative Songs. The single is featured in the band's brand-new EP, Neon Zombie, which spawned two more songs, "Voices in My Head" and "Watch the World Burn."
Catch Avenged Sevenfold and Falling in Reverse this September in West Valley City, Utah, by scoring your tickets now!