USANA Amphitheatre | Salt Lake City, Utah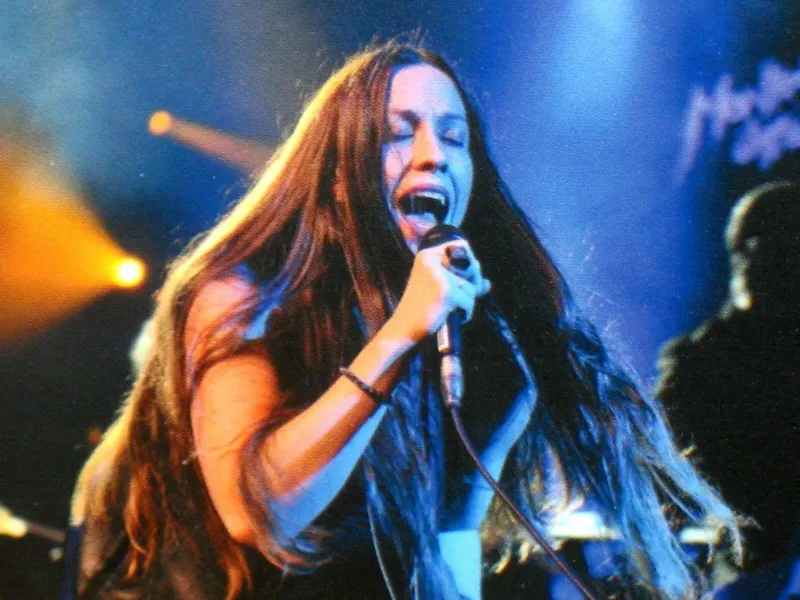 Three talented ladies are hitting the Utah stage! Alternative rock artist and seven-time Grammy award-winning songwriter Alanis Morissette will perform live at the USANA Amphitheater on August 1st. After wrapping up her Jagged Little Pill anniversary tour last summer, the Ironic singer is heading back out on the road for her upcoming thirty-date "Triple Moon" Tour. And this time, she's not alone! Rock and Roll Hall of Fame icons Joan Jett & the Blackhearts and rising country star Morgan Wade will join her on the North American trek that kicks off next summer. On this Throwback Thursday, the Canadian-American singer will belt out her top 90s tracks, including "Ironic," "You Oughta Know," "Hand in My Pocket," and more! As a bonus, the event will be featured at the world-famous USANA Amphitheater - an exquisite venue that boasts the best acoustics and staging equipment that the area has to offer. Start reserving your tickets now before they run out!
Ironic singer Alanis Morissette will perform live at the USANA Amphitheater on Thursday, August 1st! Featuring special guests Morgan Wade and Joan Jett & The Blackhearts, the "Triple Moon" tour will kick off in Phoenix, Arizona, in June and will make stops across Texas, Ontario, Ohio, Florida, New York, New Jersey, and more before ending at the renowned Kia Forum.
Morissette shared her excitement about the upcoming tour, mentioning, "I am inspired and heartened and feel giddy inside to be going on this upcoming summer tour with Joan and Morgan and all our teams. Can't wait to see you, can't wait to perform!"
Earning seven Grammy awards, Alanis Morissette has been recognized all over the world for her expressive music and frequent television appearances. One of her amazing feats includes being honored with the Global Tolerance Award by the Friends of the United Nations for her inspiring contributions to promoting tolerance through performing arts and music. Additionally, in 2021, the musical adaptation of her debut record, Jagged Little Pill, earned a total of fifteen Tony Award nominations and won in two categories.
"Stomping the stage in a baggy yellow T-shirt and leather trousers, Morissette sings with a loud and pristine voice, trilling the high notes during Hand in My Pocket so effortlessly they're practically yodeled, leaning so far back from the mic during the rousing chorus of You Learn that she may as well be in the car park.," The Guardian shares in a recent review.
Performing alongside the award-winning female artist is rock band Joan Jett & the Blackhearts. Collectively, the band has garnered eight gold and platinum with nine Top 40 singles, including their tracks "I Love Rock 'N' Roll," "I Hate Myself For Loving You," and "Bad Reputation."
Likewise, one of Nashville's most promising and fast-rising artists, Morgan Wade, will also grace the event. Her debut album, Reckless, immediately charmed listeners as it topped Rolling Stone's "Best Country and Americana Albums of 2021," with the New York Times praising her as someone who sings "from the depths of history."
The USANA Amphitheater will be the perfect venue to host this live concert as the stage Purchase your tickets now for Alanis Morissette, Joan Jett, And The Blackhearts & Morgan Wade on June 16th! Purchase your tickets to Alanis Morissette live at the USANA Amphitheater on Thursday, August 1st!