USANA Amphitheatre | West Valley City, Utah
The dark caravan of chaos continues this fall with the third leg of the Knotfest Roadshow, featuring a headline set from the masked heroes of heavy metal Slipknot, along with the heavy metal band, Ice Nine Kills, and the metalcore band Crown the Empire, all taking the stage at USANA Amphitheater on Tuesday, October 4th 2022. This is what Rocktober was named for, this is how you salute the summer and send it off to a good death in the fall, grab your tickets here and come out and Rock!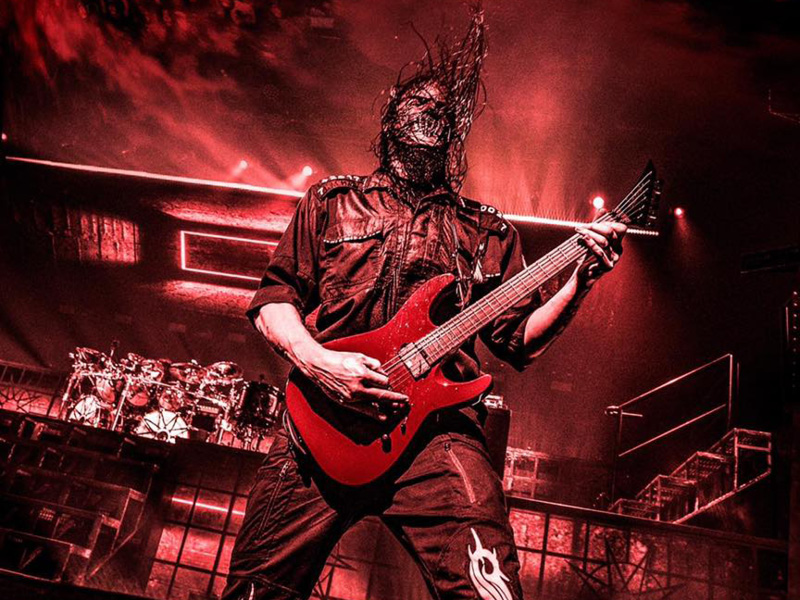 Knotfest is the music and counterculture experience created by the multi-platinum sonic phenomenon Slipknot. The annual roadshow travels the length and breadth of the US, with the 2022 iteration beginning in March, and featuring, In This Moment, and, Jinjer, who were replaced by Wage War, while the second leg hosted Cypress Hill and Ho99o9. Now, a new third leg has been added beginning in September. Last November, Slipknot released the song, "The Chapeltown Rag," marking their first new music since 2019, when they dropped their most recent album, We Are Not Your Kind. The band have frequently teased the new album during the Roadshow and as it is set to drop sometime over the summer, this third leg is likely to feature that new album quite heavily.
Self genre and Horror-flick inspired "Theatrecore" band, Ice Nine Kills, are from Boston, Massachusetts. The band released their biggest commercially successful album in October 2021, The Silver Scream 2: Welcome to Horrorwood, album where each song reference a different horror film. It peaked at number 18 on the Billboard 200 and number 1 on the Hard Rock Albums chart, Blabbermouth.net described the album as "decadent, devious, and fiercely insane, with sardonic wit to spare."
Metalcore band, Crown the Empire, come from Dallas, Texas and recently paid tribute to the lone star state with the release of their first compilation album, 07102010, commemorating the 10-year anniversary of the band's first show at Compass Church in Colleyville, Texas. The band released their latest and fourth studio album, Sudden Sky, in July 2019 charting at number 15 on the Top Alternative Albums and number 13 on the Top Hard Rock Albums charts.