USANA Amphitheatre | Salt Lake City, Utah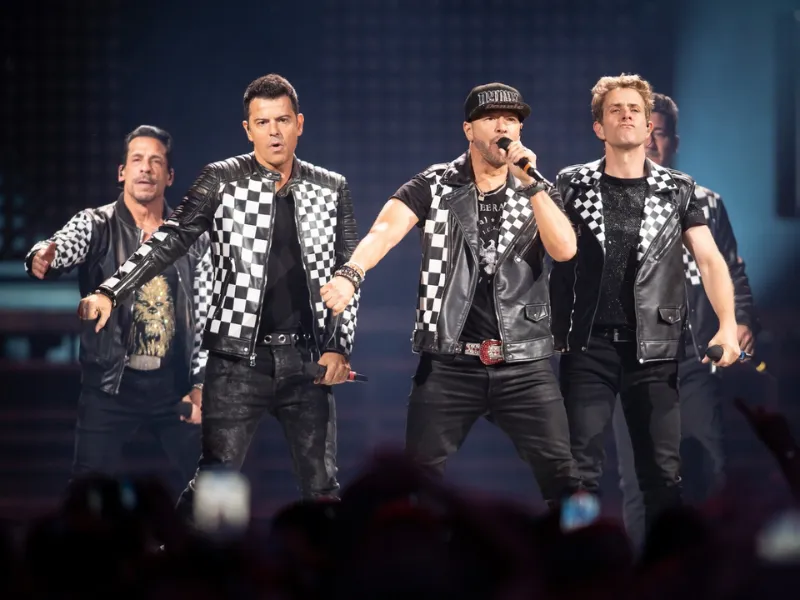 Step by Step, these guys are inching closer to Salt Lake City! On June 29th, New Kids On The Block is scheduled to perform at the world-famous USANA Amphitheater. The action's about to drop as these multi-platinum pop stars are back with their recently announced Magic Summer Tour, a reimagined version of their original 1990 tour of the same title. This upcoming 42-date trek is packed, featuring TV personality and singer Paula Abdul along with Urban producer DJ Jazzy Jeff as special guests! Set to perform their biggest hits, die-hard Blockheads nationwide surely cannot pass up on the chance to see the Boston Boy Band live. Hit rewind and listen to a majority of their hit tracks like "Hangin' Tough," "You Got It," "Tonight," and much more. Not to mention, Utah's favorite concert destination offers a stunning panorama of the city's landscapes complemented by superb acoustics that will liven up the four-hour event! Book your NKOTB tickets as early as now!
Reliving their best moments, the New Kids On The Block are set to ignite the USANA Amphitheater stage on Saturday, 29th June with their 2024 Magic Summer Tour! Blockheads can expect a summer filled with throwbacks, as the Boston natives head out on their first mainly outdoor tour in fifteen years.
Organized by Live Nation, the tour launches on June 14th and will sweep through more than 40 cities, featuring stops in major venues located in Chicago, New York, Los Angeles, and more. Original members Jonathan and Jordan Knight, Joey McIntyre, Donnie Wahlberg, and Danny Wood will reunite, bringing the band's classic lineup back to the stage.
"The true 'magic' of this tour is in the music, the moments, and the memories that we get to create - and recreate - with our amazing fans each night," Wahlberg shares. "Feeling all the nostalgic feels of the original Magic Summer, with the bond that we've shared throughout the years, will make for a most magical time indeed."
'90s group New Kids On The Block is recognized for having over 80 million albums sold globally, featuring consecutive international #1 hits with "Hangin' Tough," and "Step By Step", alongside a slew of R&B and pop chart-toppers such as "You Got It (The Right Stuff)," "Cover Girl," "Didn't I (Blow Your Mind This Time)," "I'll Be Loving You," and "Tonight."
In the upcoming trek, these gentlemen will be accompanied by two more legendary artists from the pop and rock music scene! TV icon Paula Abdul is another celebrated artist with 60 million records sold and an impressive collection of awards, including two Grammys, three American Music Awards, and five MTV Video Music Awards. In addition, DJ Jazzy Jeff is an American producer best known for his Grammy-winning collaborations with Will Smith as part of the hip-hop duo DJ Jazzy Jeff and the Fresh Prince.
Located in the heart of Utah City, the concert venue is popular for its breathtaking vistas, fresh open-air setting, and overall inviting atmosphere! Don't miss your chance to reunite with the New Kids On The Block on Saturday, June 29th at the USANA Amphitheater! Purchase those tickets now!