USANA Amphitheatre | West Valley City, Utah
USANA Amphitheatre is set to host country superstar Thomas Rhett on Thursday 11th August 2022 as part of his upcoming headlining tour. The hugely anticipated tour begins on 17th June in Gilford, NH, and runs until mid-September with the last show on 15th September in Ohio's Nutter Center. The country artist also has an upcoming album release that will coincide with the tour, and hence fans can expect to hear plenty of new music. This will be his sixth studio album, which is called, Where We Started and features the likes of Katy Perry and more artists. This will be a massive tour, and all the country fans are looking forward to it. If you're one of them, hurry and get your tickets ASAP before they are gone because the demand is high!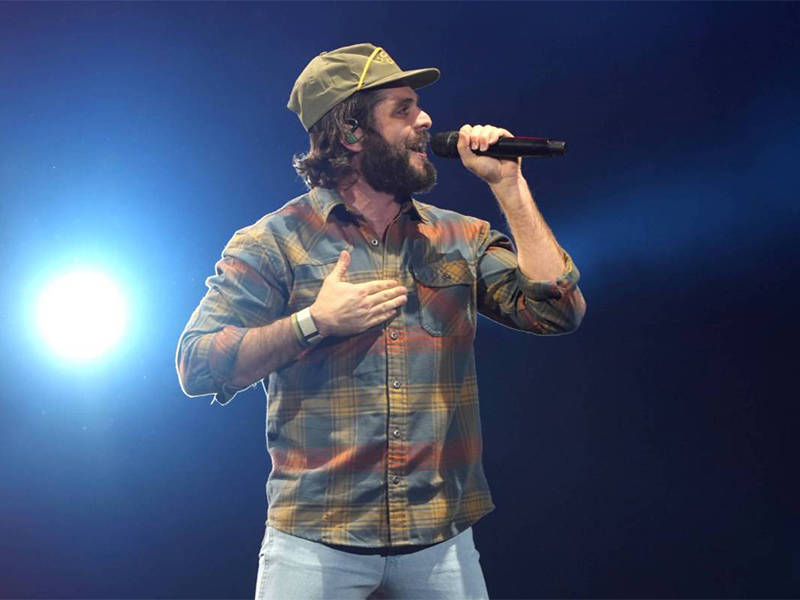 Thomas Rhett's musical influence is mainly from Radio. Before he began his music career, the young artist used much of his time listening to the sounds of FM Radio. He had a bit of everything going for him, including pop, R&B, rap, rock and classics. This combination of genres helped him become the artist he is today and arguably, one of country music's superstars. Rhett's father, Rhett Atkins, was also a songwriter who found success in the 1990s. One of his singles, "Don' Get me Started," was country No. 1.
Thomas Rhett made his chart debut in 2012 with "Something To Do With My Hands", which became a top 20 success. In 2013, he released his debut album, "It Goes Like This," which had five top 40 hits and is still one of his most famous albums. Fans can expect his upcoming album to draw some influences from various sources, such as a mix of tempo, transcendent romance, and some sonic trailblazing. Rhett's life has been good recently as he has collaborated with some big names such as Katty Perry and Russel Dickerson, as well as becoming a dad and working on an upcoming album. This will be one of the biggest events of 2022, so make sure you do not miss out on it. Get your tickets right now before they are sold out!