USANA Amphitheatre | West Valley City, Utah
One of the biggest names in rock music make a very welcome return to the stage, the Foo Fighters are back! Flying into a full-on tour schedule with a stop at USANA Amphitheater on Tuesday, August 8th 2023. After one of the toughest years for the band, they finally return to the stage following the sudden death of drummer Taylor Hawkins, but they refuse to be beaten and have chosen to take the group to take a new direction from here on out. So grab some tickets and get ready for a whole new Foo Fighters… oh, and let's not forget the cryptic, "Are you thinking what I'm thinking?" New music? Definitely a new drummer… but who? All this will be answered soon, we hope! The Foo Fighters will also receive support from the Breeders on this leg of the tour.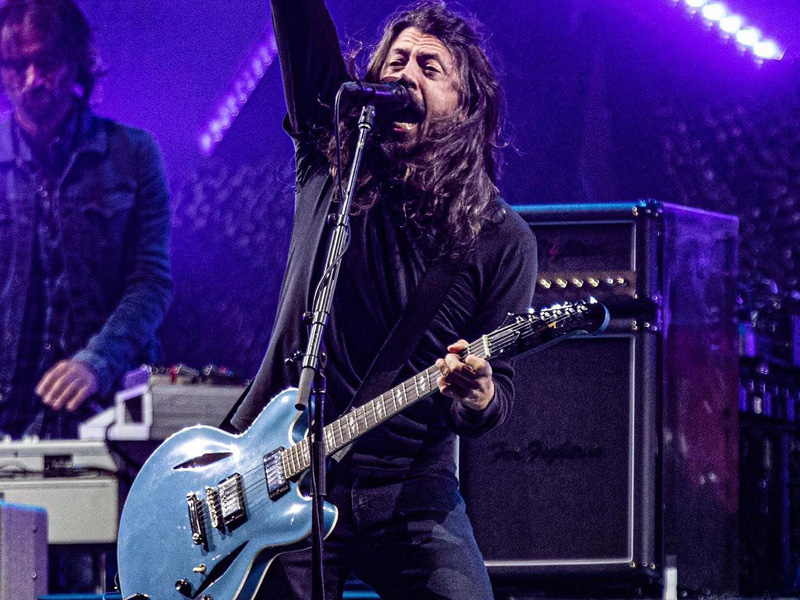 "As we say goodbye to the most difficult and tragic year that our band has ever known, we are reminded of how thankful we are for the people that we love and cherish most, and for the loved ones who are no longer with us," the band said in December. "Foo Fighters were formed 27 years ago to represent the healing power of music and a continuation of life. And for the past 27 years, our fans have built a worldwide community, a devoted support system that has helped us all get through the darkest of times together. A place to share our joy and our pain, our hopes and fears, and to join in a chorus of life together through music." The message continued, "without Taylor, we never would have become the band that we were–and without Taylor, we know that we're going to be a different band going forward, we also know that you, the fans, meant as much to Taylor as he meant to you. And we know that when we see you again–and we will soon–he'll be there in spirit with all of us every night."
Former Nirvana drummer Dave Grohl launched the band in 1994, writing and performing every song on the debut album alone over a three-day studio stay. Grohl is the primary vocalist and guitarist, followed by Chris Shiftlett on guitar, Nate Mendel on bass, Rami Jaffee on keyboard, and Pat Smear on guitar.
Taylor Hawkins had been the band's drummer since 1997. He died on March 25, 2022, at the age of 50, and the Foo Fighters have subsequently indicated that they will be a "new band going forward."
In a shocking statement on social media, the band merely posted "Are you thinking what I'm thinking?" on the white background of the film, which may be a potential new lyric or possibly the song's title. Perhaps something altogether different. Is new Foo Fighters music on the way? The band had fans talking when they shared that enigmatic statement… With most wondering, who was playing the drums in the background music.
This 2023 tour is a continuation of the band's existing tour supporting their most recent album, Medicine at Midnight.