USANA Amphitheatre | West Valley City, Utah
Jack and the band will be hitting the road for Jack Johnson's Summer Tour 2022 at USANA Amphitheater on Friday, September 2nd, 2022. With very special guest Ziggy Marley, so grab some tickets and head on down for a super chilled out day, with some sublime soft rock tunes, lay back on the grass and just watch the clouds roll on by as Jack lullaby's you back to peace and tranquility… Hell, it certainly beats a day in the office, or the home office!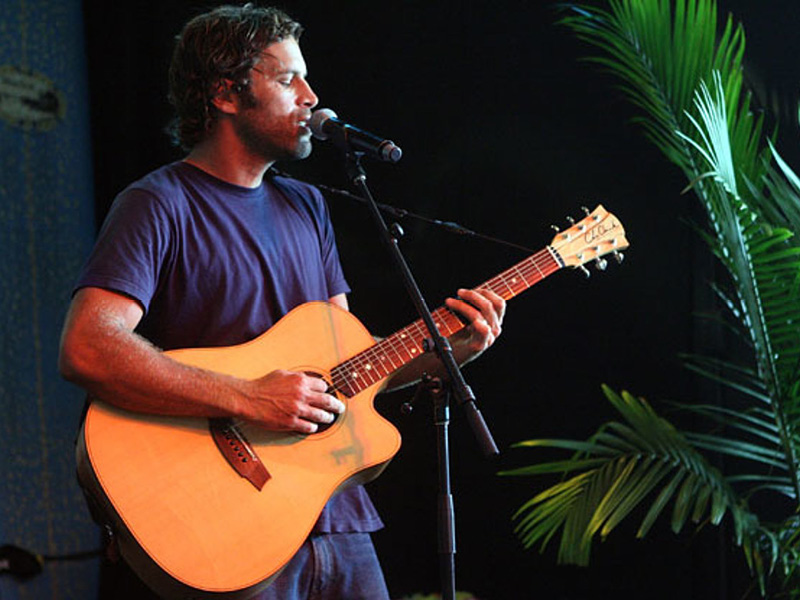 "It's been a while since the band and I have gotten together to play music live. We can't wait to see all our friends on the road next summer and looking forward to a great tour. Hope to see you at a show! Aloha" Jack
Jack had a busy lockdown, in late 2019 he released a single "New Axe" which was featured on the, This Warm December Vol. 3 album. Then, began the pandemic and Jack did a "Together at Home" Instagram Live stream concert in March 2020, which was the third most watched stream on the Global Citizen YouTube. He then performed at the "One World: Together at Home" special, and a live version of "Better Together" was featured on the, One World: Together at Home, album. And in September 2020 he performed the opening set at Farm Aid: On the Road.
Jack's new single titled "The Captain Is Drunk" came out December 2020, with 177,000 Spotify plays after one day of release, and 573,000 in its first week. In April 2021 Jack and Paula Fuga released the song "If Ever" with collaboration from Ben Harper. The single charted at number 24 on the Adult Alternative Songs chart.
In addition, $2 from every ticket will support the environment, with half being directed to carbon offset projects and half going to support local All At Once Non-Profit Partners promoting environmental programs, plastic free initiatives, and food security efforts.